There are many aspects involved in the aftercare of a pet, and each one can be difficult as you try to handle the necessities while still mourning the loss of a beloved companion. At Yadkin Valley Pet Funeral Services, we want to help you through each step as well as provide you with some comfort. Part of how we do this is with both our gentle cremation process and our pet cremation keepsakes.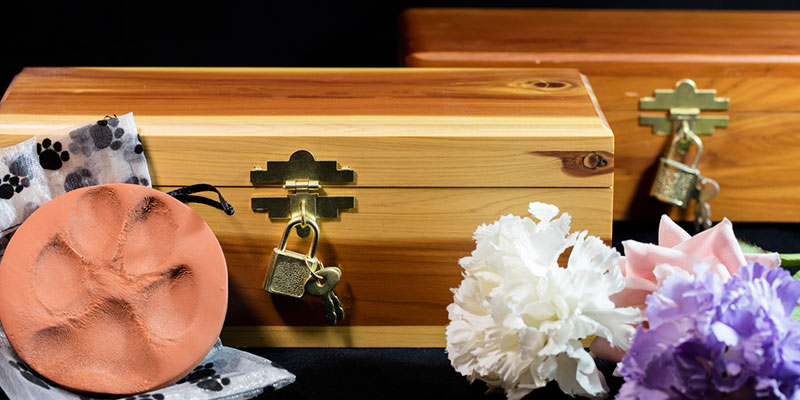 First, we provide you with a gentle form of cremation that shows respect to the remains of your pet. This water-based cremation process is called aquamation. It involves a stainless-steel crib where your pet is gently bathed in an alkaline water solution that slowly and cleanly reduces the body to remains that can be given back to the owner. Unlike flame-based cremation, the remains show no discoloration from flames, and you will get back about 20% more of your pet's remains than you do with traditional cremation.
Once you have the remains, we have several choices of pet cremation keepsakes where you can store or use a portion of your pet's remains to serve as a constant reminder of your special relationship.
Urns– We have a large selection of urns, including wooden, metal, ceramic, and photo urns.
Ash-Infused Products– Our beautiful selection of ash-infused beads and pendants can give you the opportunity to always have a special reminder of your pet nearby.
"Let Your Love Grow"– These plant kits provide a unique opportunity to create new life using a portion of your pet's ashes.
Each of these options can become a loving tribute and consoling reminder of the friendship you and your pet shared. If you are interested in aquamation or in any of our pet cremation keepsakes, come to us at Yadkin Valley Pet Funeral Services.