When we think about important community helpers, we usually think about police officers, firefighters, nurses and doctors. We may forget that there are many community helpers who aren't even human. We have K-9 helpers who sniff out illegal drugs, bombs, help people with disabilities and more. K-9 units rescue people after natural disasters, recover human remains so they can be properly returned to their loved ones and complete many other jobs. Dogs have been helping humans for thousands of years.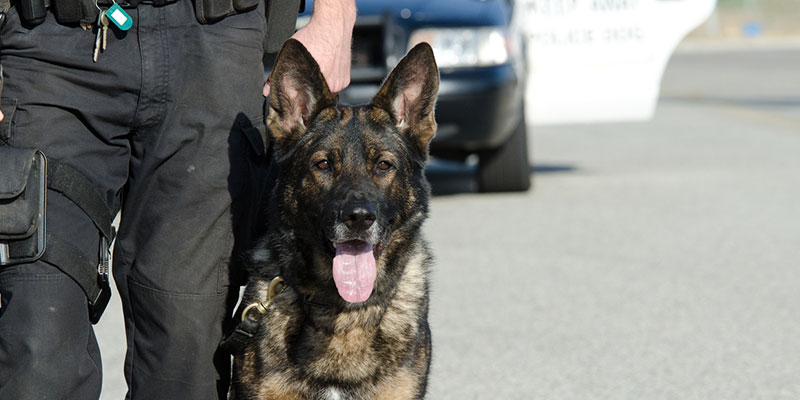 K-9 tributes are a great way to honor these hardworking dogs after their life of services. K-9 tributes can be planned for dogs that make the ultimate sacrifice and die in the line of duty, but they can also honor actively working dogs that pass away for unrelated reasons related to age, illness or injury, or for retired dogs who are no longer actively working.
When planning K-9 tributes, it is important to consider the human traditions used for each public service department. If the dog comes from a local law enforcement agency, the K-9 tribute should mirror that. If the dog works with a military agency, the K-9 tribute should honor those traditions. Here are a few aspects to consider when planning K-9 tributes:
Cremation or burial: Some agencies may have a cemetery for their working companions. If not, consider cremation and decide whether the ashes will be interred or scattered.
Honor guard and pall bearers: Wearing full uniforms and honoring the fallen K-9 companion can bring comfort to a K-9 unit.
Other touches: If the dog was lost in the line of duty, consider a 21-gun salute. Regardless of the circumstances, taps can be played, and a memorial flag can be used and given to the dog's handler as a gesture of honor.