When someone you care about suffers a loss, it's often difficult to know how to support them. This is especially true when it comes to pet bereavement, as the etiquette is less established. Here at Yadkin Valley Pet Funeral Services, we want to help you show your grieving friend that you care, and a good way to do that is with a thoughtful gift. In this article, we'll provide three ideas for pet bereavement gifts to help you get started in your search.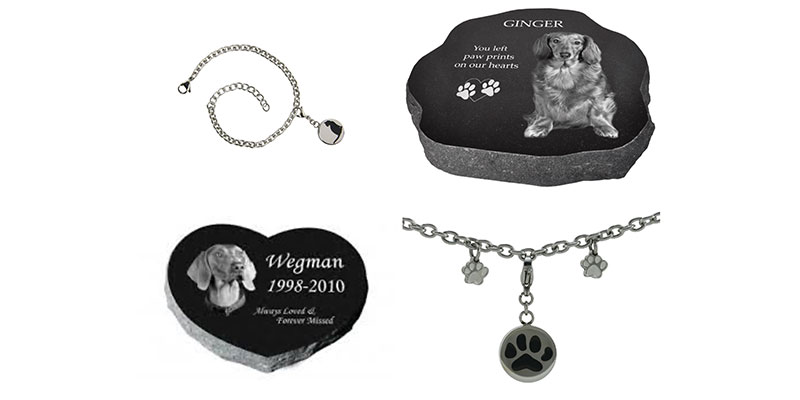 A Custom Framed Photo- Since the invention of photography, photos have been used as a way to commemorate lost loved ones. Because of this, one good choice for pet bereavement gifts is a custom framed photo of your friend's departed pet. Granted, this type of gift is more difficult to keep a surprise, as you might not have any photos of a pet that's not yours, but providing comfort is a more important goal here. Offering to have a favorite photo professionally framed is a thoughtful gift that anyone can appreciate.
A Memorial Garden Stone- When choosing pet bereavement gifts, another good idea is a memorial garden stone. This is an especially fitting choice for pets that loved the outdoors or had a particular favorite spot in the yard, as placing a marker there will give your friend a place to go in order to feel close to their memory. Memorial garden stones are one of the many keepsakes that we offer here at Yadkin Valley Pet Funeral Services, and we'll help you pick out an appropriate option.
A Donation to an Animal Shelter- Of course, if you are choosing a pet bereavement gift for someone you're not so close to or whose pet you never actually met, the above options can seem overly familiar. In this situation, a donation to an animal shelter or organization in your friend's or their pet's name is an appropriate choice, as it shows that you support your friend and respect their pet's memory. If you're not sure what organization would be best, our team at Yadkin Valley Pet Funeral Services can offer some suggestions.